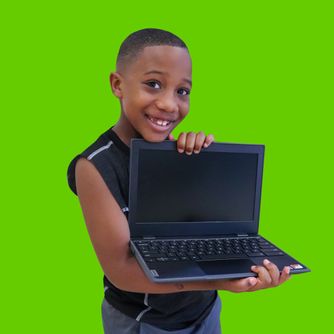 We strive to provide BIPOC youth in our community with opportunities through STEM.
Within the East Scarborough community, 39% of youth do not finish high school, and only 19% of youth pursue secondary education. At BGC East Scarborough, we recognize that with education, access, and equity our children and youth will gain the confidence to pursue careers in STEM spaces.
BGC East Scarborough is raising awareness around the representation of BIPOC in STEM-related fields, providing STEM tools and resources to diminish the constant barrier of inaccessibility, and the development of cultural norms of BIPOC in STEM through programs and education. Our hope is that we can create a pathway through STEM-focused solutions that give our young people in the community the confidence to achieve their dreams.
Our organization aims to create an tech centre that provides equitable opportunities through technology and education for the youth in our community. By donating to this cause:
1. You are directly contributing towards the aspirations of many young people who carry a passion for STEM education but find it challenging to enter the field due to various systemic barriers.
2. You will be providing marginalized communities a chance to enter, explore and grow within the evolving fields of Science Technology Engineering and Mathematics.
3. Your donations will be used in creating a safe, equitable and inclusive technological center for underserved children and youth.