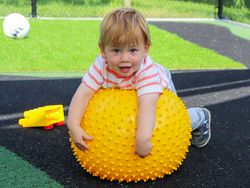 The work that we do at BGC East Scarborough cannot happen without the generous support of our donors.
Donating to the Club ensures that all children who come through our doors will be provided with a caring adult to greet them, a safe place to explore and engage in new experiences while making memories of a lifetime. There are many ways in which you can support the Club. You are welcome to choose whichever method is most convenient for you!
$10 per month
provides materials and equipment for our before and after school programs, so children have the resources they need to learn and grow.
$50 one time
provides the opportunity for up to two children to participate in either our breakfast programs, after-school programs or holiday camps.
$100 one time
supports four families with food security through our food hamper programs, or supports program development for children and teens.
$500 one time
supports 20 families with food security through food hamper programs or provides access to technology and resources in a safe space for the children and youth in our community.
Donate by phone
We accept credit card donations (VISA and Mastercard) for one time or monthly donations. Call us at (416) 281-0262 ext: 299
Donate by mail
BGC East Scarborough, 100 Galloway Road Scarborough, ON, M1E 1W7
Use FundScrip when shopping
Purchase gift cards of various retailers for your everyday expenses. A percentage of the cards that you purchase from FundScrip will be donated to the Club.