BGC East Scarborough is committed to the principles of equity and encourages applicants from all Human Rights protected groups.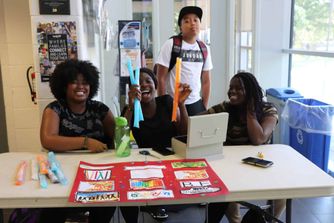 Being a volunteer with BGC East Scarborough allows you to:
gain experience and training
share your skills and talents
develop new skills and talents
find new friendships through shared interests
achieve a sense of satisfaction from being an active part of the community
How to apply to be a volunteer
Complete the form at the bottom of this page. If you prefer, you can complete the form by hand when you meet with the Volunteer Coordinator.
Call the Club and ask for our Volunteer Coordinator, Michelle Joseph at (416) 281-0262 ext. 219 or you can email her at mjoseph@esbgc.ca.
The Volunteer Coordinator will answer your questions and assist you with the volunteer process.
Volunteers must be a minimum of 16 years of age.
Mail:
Volunteer Services
BGC East Scarborough
100 Galloway Rd
Scarborough, ON M1E 1W7
Fax:
Volunteer Services
(416) 281-0458
Email:
Subject: Volunteer Application